About Golf Skool
We are a small young team of professional golfers, PGA Professionals, golf fitness coaches & sport-scientists.
Here you'll learn: who we help, what we do, our philosophy, story, and team members.
Who we help
We help hobby golfers who struggle with their golf-fitness and we help golfers who are already playing on a high level (only handicap 15 or better) to achieve their goal of scratch or tour level golf.
What we do
We have two programs: Golf Skool Mastermind and Golf performance coaching. Golf Skool Mastermind helps hobby golfers to achieve the golf mobility, golf balance and coordination they need to play the best golf they can and be pain-free by participating in a weekly golf fitness program that reduces: stiffness, incidence of injury, joint discomfort and improves: range of motion, training capacity, athletic performance, mental calm, sleep and happiness on the golf course. Performance coaching gives high level players a custom plan, live events, tools, community, coaching, accountability and support necessary to achieve scratch level or tour level golf. These two programs are aimed to maximize on course happiness and results.
Our philosophy
We think that the first and most important step for having good results on the course is a solid golf-fitness. We see it with all golfers around the world. The more flexible you are and the more you are able to get in the right position in your swing, the better you will perform.
Results – We are focused on results. Being golf fit is the first step for consistency, gaining distance and having fun on the course while playing pain-free.
Simplicity – especially playing on a high level, you need to feel super comfortable with the way you play – doing less is more
Joy – if its not fun, you are doing it wrong.
Our Team
We're a fully remote, cross-functional team.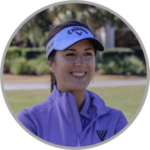 Sandra Gal
Co Founder & LPGA Tour Player
Brings input from the LPGA Tour, helps clients holistically elevate their golf game.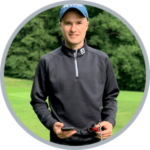 Sigmar Reich
Co Founder & Golf Sport scientist
Manages the day-to-day operations, and helps clients.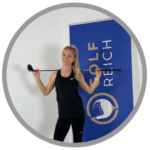 Elena Witzel
Sport scientist & Golf Fitness Coach
Doing weekly mobility & Yoga classes, helping achieve results for a pain-free and better golf game.
Contacting us
The best way to contact us is via email – support@golfskool.com
You can follow us on YouTube here.
You can join our Newsletter here to receive 1-3 quality emails every week from Golfskool.com.
Our Privacy policy, Terms and conditions, and other legal pages are here.