Improve your performance under pressure with LPGA Tour Pro Sandra Gal and reduce back pain with live golf mobility training.
We help golfers unleash their potential — play pain-free, gain more distance, break 90, break 80, break 70 & have more fun on the golf course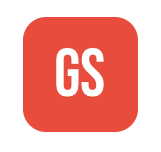 Golf Skool Mastermind
Unlock your golfing potential with the Golf Skool – a comprehensive training program designed for every golfer. We focus on optimizing golf fitness, refining your swing technique and enhancing your mental game.

Performance Coaching
Performance Coaching with LPGA Tour Pro Sandra Gal is for golfers, who already play at a higher level, but want to maximize their results on the course by being more focused, happy and in the flow.